Rates
Competition (spectator or competitor) : 15 €*
Ball : 5 €
Whorkshop : 5 €*
Tea-dance : free

*Competition ticket includes access to the ball, to the workshop (with extra charge of 5€) and to the tea-dance. Beware that the workshop is only for competitors and advanced dancers present at the competition, and an extra charge of 5€ will be requested.
➡️ Competitors registration below below, online payment or on site.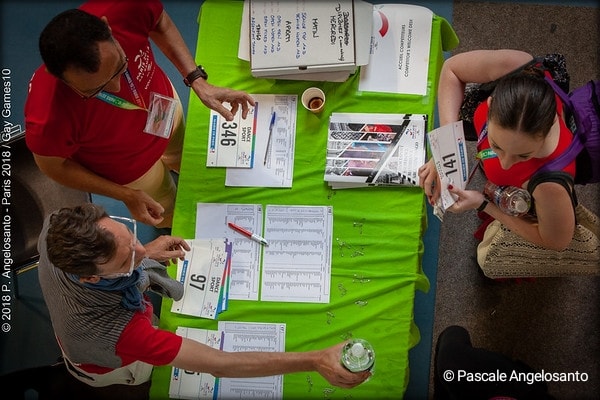 Registration
Registration is mandatory for competitors.
Please note that french competitors should be affiliated to the Fédération Française de Danse (FFD).
Both partners have to register independently as competitors by filling in this form. When registering, please indicate in which competition(s) you want to take part, the corresponding partner(s), and the estimated level(s).
Payment may be done in advance by bank transfer (IBAN reference for Rainbow Evidanse: FR76 1027 8060 4100 0298 8364 020, BIC code: CMCIFR2A), online at the end of the registration form, or at the entrance.
No registration is necessary for the other activities (spectator, ball, workshop, tea-dance), payments will be done on site. Payment at registration is only for the competition itself.