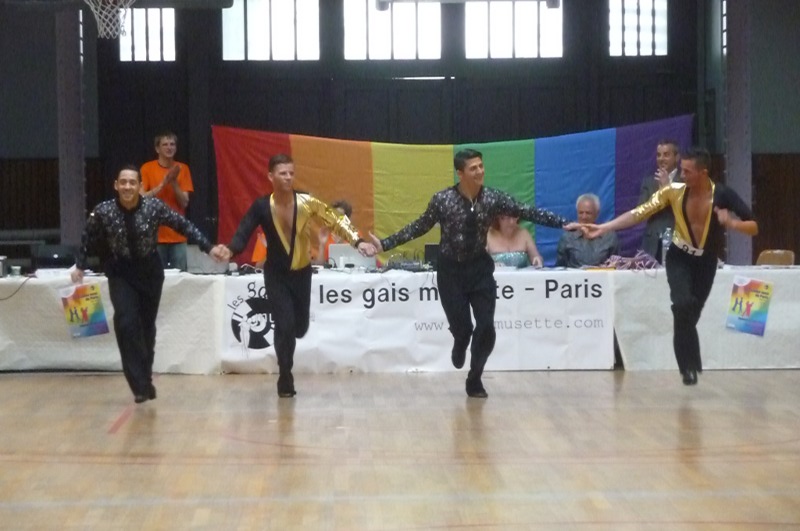 Rainbow Evidanse
Rainbow Evidanse is an association member of the FSGL (Fédération Sportive Gaie et Lesbienne) and of the ESSDA (European Same-Sex Dancing Association) that organizes activities around partner dances. We are driven by our desire to dance, to party, to talk and to smile. Dancing breaks down the barriers between Lesbian, Gay, Bi, Trans and straight partners. Girls dancing with girls, boys dancing with boys, boys and girls dancing together with the girls taking the lead – or the opposite.
All along the year, Rainbow Evidanse organizes :
quarterly dancing classes in Paris for rock, salsa, cha-cha-cha, rumba, samba, paso doble, Viennese waltz, quickstep, slow waltz, foxtrot, tango…
The Carnival Interlope (costume ball with great variety of dance styles)
balls every month
a week-long summer training camp in the South-West of France, where our friends living outside France are also warmly welcome
picnics by the Seine (June to September)
an open-air ball for the music festival and other occasions
And, of course, the Rendez-Vous de Paris !
Visit our website (in French): www.rainbowevidanse.fr.