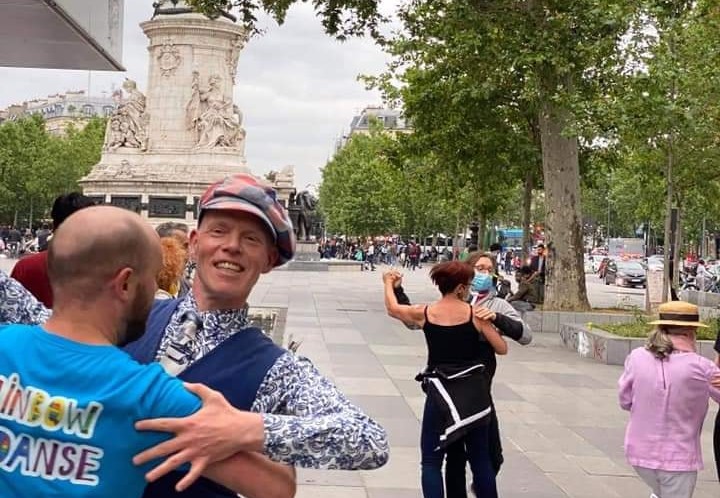 Rainbow Evidanse
Rainbow Evidanse is an association member of the FSGL (Fédération Sportive Gaie et Lesbienne), ESSDA (European Same-Sex Dancing Association) and FFDanse (Fédération Française de Danse) that organizes activities around couple dancing.
🎯 We are driven by our desire to dance, to party, to talk and to smile. Dancing breaks down the barriers between Lesbian, Gay, Bi, Trans and straight partners: Girls dancing with girls, boys dancing with boys, boys and girls dancing together with the girls taking the lead – or the opposite.
All along the year, Rainbow Evidanse organizes :
✨ quarterly or yearly dancing classes in Paris
✨ dance workshops all year and summer classes
✨ « Interlope Carnival » (fancy dress ball with great variety of dance styles)
✨ balls every month
✨ a week-long summer training camp in the South-West of France, where our friends living outside France are also warmly welcome
✨ and, of course, the Rendez-Vous de Paris!
Visit our website (in French): www.rainbowevidanse.fr.